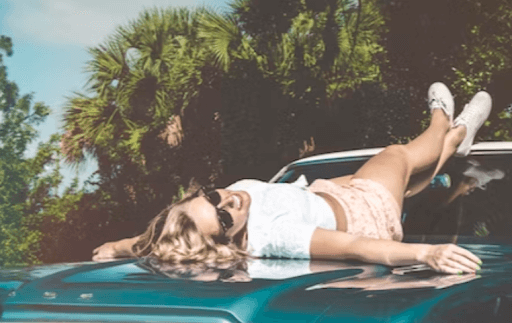 As soon as the temperature starts to rise on a daily basis and the sun shines at its fullest, it's time to get set for summer fashion. In all this, while selecting the right clothing is important, it's the accessories that truly complete and elevate your summer look.
They don't only emerge as a fashion essential and add flair and style to your summer look but are also important in protecting you from the harmful sun rays. However, choosing these accessories is not always an easy task, with multiple options available out there.
But there are surely some accessories that are both classy and always in trend. In this blog, we are going to outline these accessories, so get ready to find your perfect look.
Sunglasses
No summer can be completed without at least a pair of sunglasses. Not only do sunglasses add a cool and fashionable touch to your outfit, but they also protect your eyes from the harsh rays of the sun.
To provide yourself with maximum sun protection and a classy look, you can opt for sunglasses with UV protection to shield your eyes and the delicate skin around them. With a plethora of styles available, from classic aviators to trendy cat-eye frames, you can find the perfect pair to suit your face shape and personal style.
Just make sure the pair suits your overall summer look and is in accordance with your personal preferences in style.
Hats
Well, that's right there is a game changer for summer outfit ideas. Hats are generally referred to as a protection medium from the sun, but they also add a touch of sophistication and glamour to your look. All you have to do is just find the right style for your look.
For example, wide-brimmed hats like straw hats or floppy hats provide shade for your face and neck while exuding a chic and summery vibe. On the other hand, visor hats are good for people who don't want to cover their heads and only want protection for their cheeks, eyes, and forehead.
You can experiment with different styles and materials to find the hat that complements your outfit and keeps you feeling cool and stylish. We will recommend you stay cool and sun-safe with Solbari's sun visor hats. These hats are designed to provide maximum sun protection while blocking 98 to 99 % of UVA and UVB rays.
Scarves and Bandanas 
Scarves and bandanas are versatile accessories that can be effortlessly incorporated into your summer wardrobe.
Lightweight scarves made from breathable materials like cotton or linen can be worn as headbands, tied around your neck, or used as a cover-up for your shoulders during cooler summer evenings. Bandanas can also be worn as stylish hair accessories.
You can either tie them around your wrist or use them to add a pop of color to your bag.
Straw or Woven Tote Bags 
A summer look is incomplete without a chic and practical bag to carry your essentials. Straw or woven tote bags are the epitome of summer style. They are not only lightweight but are spacious too.
To find a perfect design for yourself, you can look for a bag with interesting textures, colorful accents, and sturdy handles to add a touch of elegance to your summer outfit.