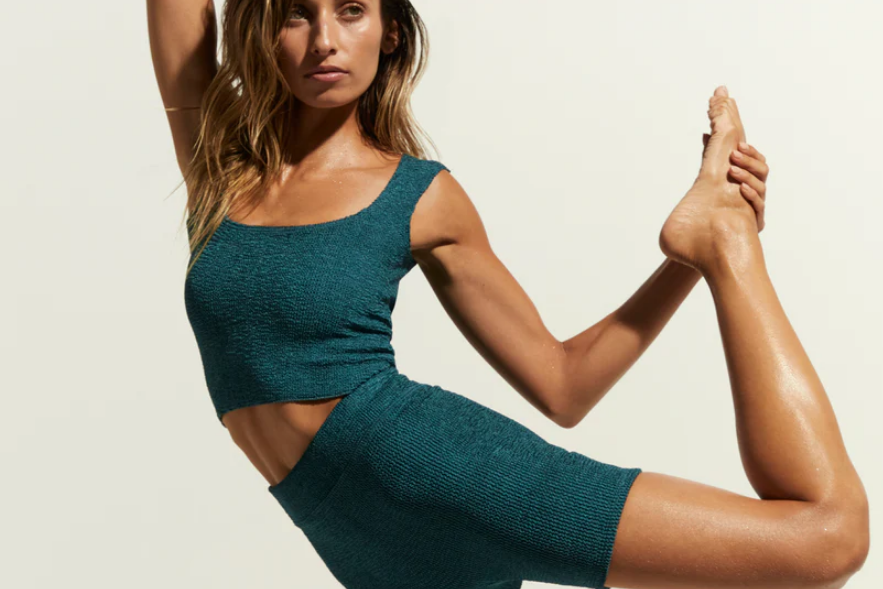 You've got your swimsuit, and it's time to head to the beach. But what are you going to wear? If you're looking for some quick outfit ideas that can be pulled together before hitting the sand (or pool), you've got six easy combos here that will turn you from basic bodywear into a chic beach babe in no time flat.
Shortie Jumpsuit
The shortie jumpsuit is a perfect go-to piece for your swimwear cover-up. This style of jumpsuit can be worn with a variety of shoes, so you don't have to worry about sandals or flip-flops when you're on the beach.
If you want an outfit that's easy to travel in, then this is the one! It's also great because it's really easy to put on and take off. You'll look stylish while still feeling comfortable in your shortie jumpsuit.
Layer A Sweater Over Your Swim Top
If you're worried about showing too much skin, you might want to try layering a sweater over your bikini top. This can be done with a basic knit or even a more interesting one that matches the colour of your swimsuit. The choice is yours!
This look works best when paired with a cropped, high-waisted bottom so that the sweater doesn't bunch up at the waistline of your suit.
Poolside Pants
Poolside pants are a great way to wear your off-beach clothes, and they're definitely one of the most versatile outfits. You can pair them with a t-shirt, tank top, bikini or even a one-piece swimsuit.
If you want to make it an even more casual look, then try out a top that has some slouchy sleeves or folds at the waistline. If you don't like wearing dresses but still want something flowy and light then this is perfect for you!
Turtleneck Tunic
When you want to cover up but still have the freedom to move, a turtleneck tunic is a perfect solution. The long sleeves and collar can keep your shoulders covered if you're worried about sunburn or if you just don't feel like showing as much skin as some of the other outfits on this list. This look also works well with darker fabrics, making it an easy way to add some edge to your beach outfit.
Swimsuit Cover-Up Dress
A swimsuit cover-up dress is a great option for the beach, as it's simple enough that you can wear the same one to dinner or out to brunch. This look works best with solid colours or patterned fabrics in light hues. The key here is to keep it classic so that you can wear this outfit over and over again without becoming tired of seeing yourself in it.
Wide-Leg Crops
Wide-leg crops are the perfect solution for when you want to show off your legs but don't want to wear shorts. They can be paired with a cute crop top or tank top, giving you plenty of options. It's also nice because they cover up more than a typical short while still showing off your swimsuit.
If you're worried about whether it will be too hot to wear long pants, don't worry! You can always roll them up if you get too warm and then roll them down when it gets cooler.
Whether you're looking to stay warm in the water or just have a fun day at a resort, these six options will keep you looking chic.