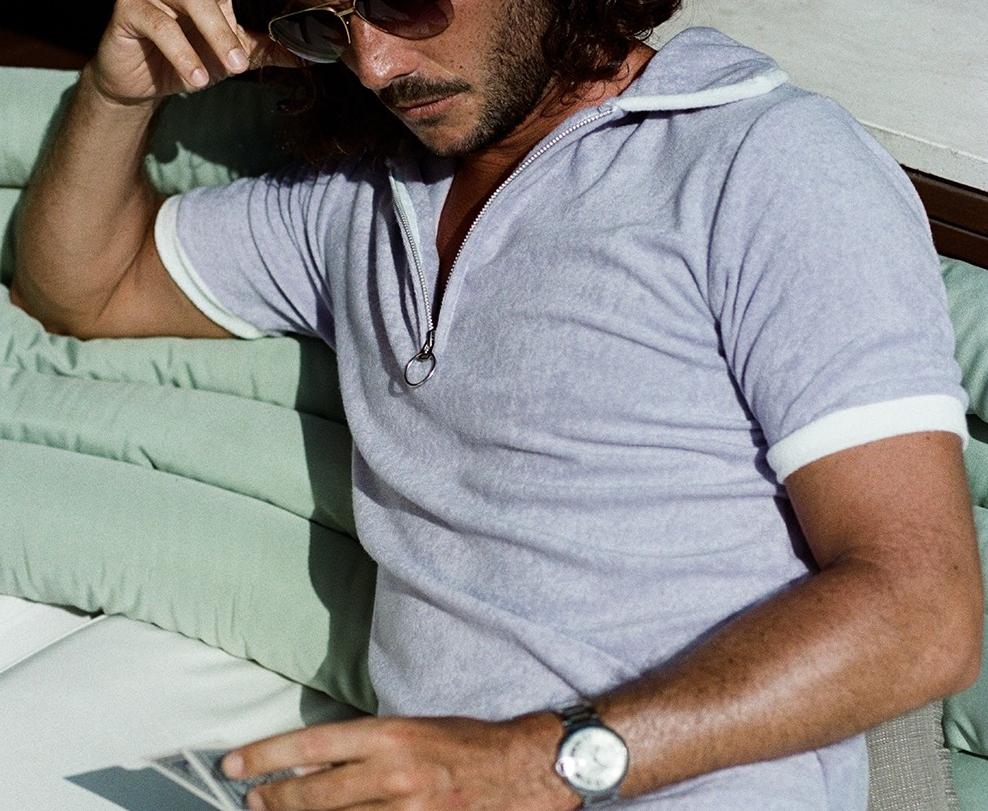 A casual dress guide for men requires a bit of fashion awareness, especially if you're inexperienced or don't have your own signature style. There are so many styles to choose from, so finding something that fits you might take some time. For that particular reason, here is a style guide that will help you build your own perfect casual way of dressing.
Jeans are always a great choice
Sure, jeans are considered a staple wardrobe item, but did you know that there's a reason for that? They are the ultimate casual piece of clothing that will work for you regardless if you're going on a first date or catching up with an old friend. However, it's essential to ensure that you're opting for the best-fitting pair that you can find. Also, jeans can be both dressed up and down, so if you want a more polished look, then go for a straight-leg pair of jeans and a dark wash. And in case you want to look more laid-back, then feel free to opt for cuts in lighter tones. Jeans are versatile and are therefore the first go-to choice, whenever you want to look casual, yet still smart.
Hoodies are extremely popular right now
Hoodies are considered streetwear, but they can come in handy whenever you want to layer up some clothes whenever it gets a little chilly outside. If you want the perfect casual look, with some edge, then a hoodie is your safest bet. As long as you pair your favorite hoodie with something sleek, you can be sure that you look both casual and modern. But, in order to avoid the messy, sloppy look, be sure to pick a hoodie made of quality fabrics. Also, don't forget to pair it with sleek-looking pants for the best look.
Timeless is always good
Whenever timeless style gets mentioned, people envision formal suits, hats, or any other type of formal wear. But did you know that there are timeless pieces that can look casual as well? So in case you didn't know, timeless terry cloth shirts for men are a perfect example of that, as it's perfect for casual summer outings while still looking elegant to a degree. Polo is a degree above a regular t-shirt, which is why it should be an essential part of your wardrobe. These types of shirts are timeless and can be worn on many occasions, as long as they're properly matched with appropriate pants.
Invest in quality casual footwear
Footwear is a crucial part of your outfit, regardless of the effect that you want to achieve. Of course, if you're aiming for an elegant look, then your shoes should correspond to that. However, a casual outfit can be a bit trickier. If you're opting for a streetwear style, then sneakers are the best choice. But, there is other casual footwear that can look stylish without being too formal. Also, there is no need to limit yourself to sneakers only: loafers, desert boots, sandals, and boat shoes are all excellent suggestions if you want to look casual and stylish at the same time.
Accessories are your best friend
What is the outfit without matching accessories? They're a perfect way to add a bit of personality to your outfit and enhance your overall look. So, make sure to be consistent with your accessories, and pick items that will look good with what you're about to wear. For example, an elegant, high-end watch won't look good on a casual, sporty outfit. On the other hand, a smartwatch will be a perfect choice. The same goes for any type of accessory item: a belt, a hat, or a pair of glasses.
As a man, you have many options to create your perfect casual style. These tips will help you choose the best pieces that will accentuate your look. A casual dress code should always correlate with your environment, as that will ensure you look great without sticking out.