Crystal bracelets are an easy and stylish way to add a bit of crystal vibes to your every day life and style! With so many crystal meanings the skies the limit with which stone option you choose for the day. Whether you are looking for a crystal that can add a bit of calm on a stressful day, or one that can help you with strength and clear communication on a day you have to give a presentation for work. Crystals all have a purpose and meaning… plus they just look cute too! You don't have to be 'in to crystals' to wear these. They can just offer a pop of color or unique look too.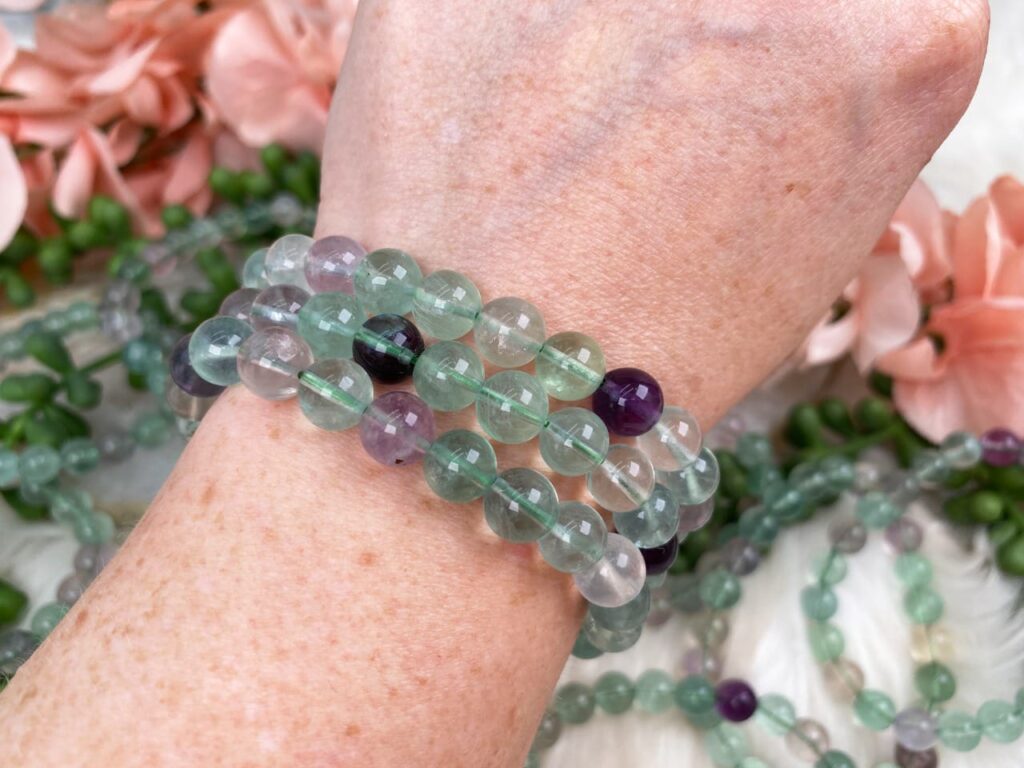 Pairing Crystal Bracelets
These are just a few ways to combine your crystal bracelets so that you get your desired benefits. If you want to welcome in more happiness then you can pair a Tourmaline Bracelet and Clear Quartz Bracelets on your left wrist. For achieving financial abundance by removing obstacles along the way you can stack up Citrine Bracelets and Smoky Quartz on your right side. Self-love and compassion in your relationships can find you more easily by placing a Malachite bracelet on the left side and a Rose Quartz bracelet one on the right wrist. And, if you're looking for successfully restoring the energy within and around you, you can try out a combination including the Amethyst bracelet on your left arm and a Clear Quartz on the other one.
Extra Tip for Optimizing the Benefits of Crystal Bracelets
There's an additional step that will make these bracelets more effective for those that want to ensure that they'll be getting what it is they want. You simply have to create the intention to align your goals with the energy of the crystal bracelet. With this, the bracelet will serve as a reminder of your desires whenever you catch a glance at it throughout the day. As time goes by, the crystals in the bracelet will manifest your desires by creating the perfect balance between your inner and outer world. This balance will be achieved by motivating you to go after your manifestations while also manipulating the energy around you and attracting people and situations that will get you closer to it.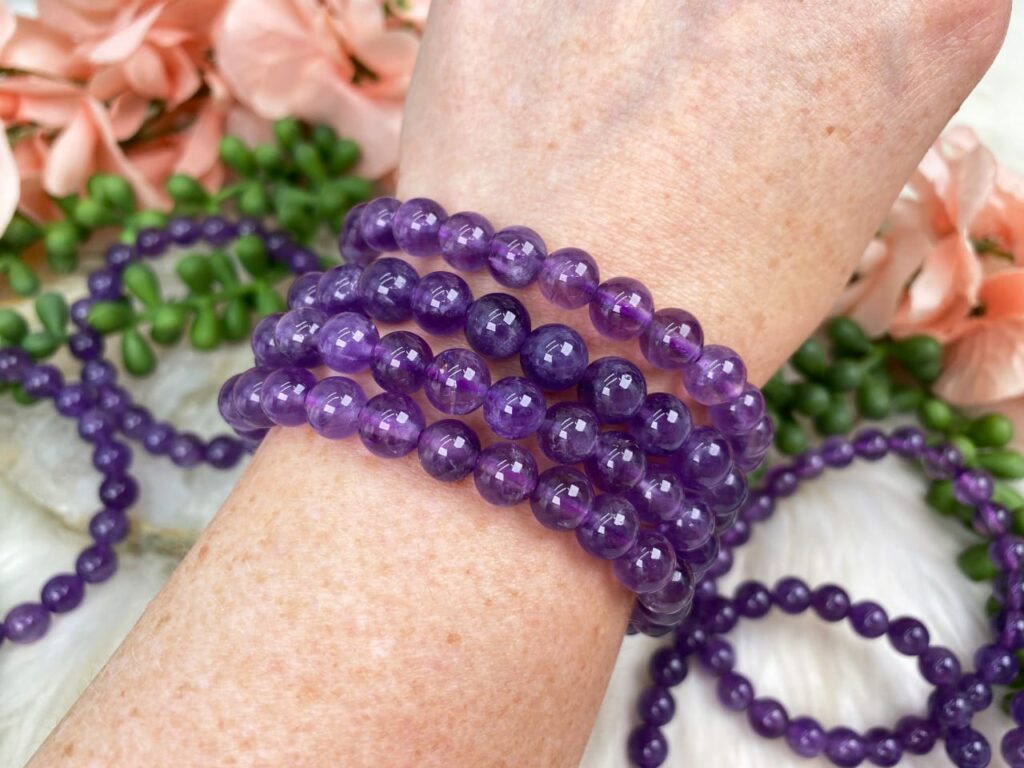 Types of Crystal Bracelets
By far the most popular style is the stretch beaded crystal bracelet. The crystals of this bracelet are perfectly polished into a beaded shape which will help the crystal direct its energy in all directions. Stones like shungite, pink opal, prehnite with epidote, quartz, labradorite, howlite and more! These bracelets are also stretchy so you don't have to worry about them falling apart in the middle of the day while wearing them.
There are also other bracelet types that you can take a look at like cuff bracelets, raw crystal bracelets, spike crystal bracelets, crystal chip bracelets and plenty of others. These are all a fun and modern crystal jewelry addition for our fashionistas!
A crystal bracelet also makes an affordable and fun crystal gift for crystal lovers and even people who can just appreciate their natural beauty! After all, it's pretty amazing that the earth makes these crystals and minerals naturally right??