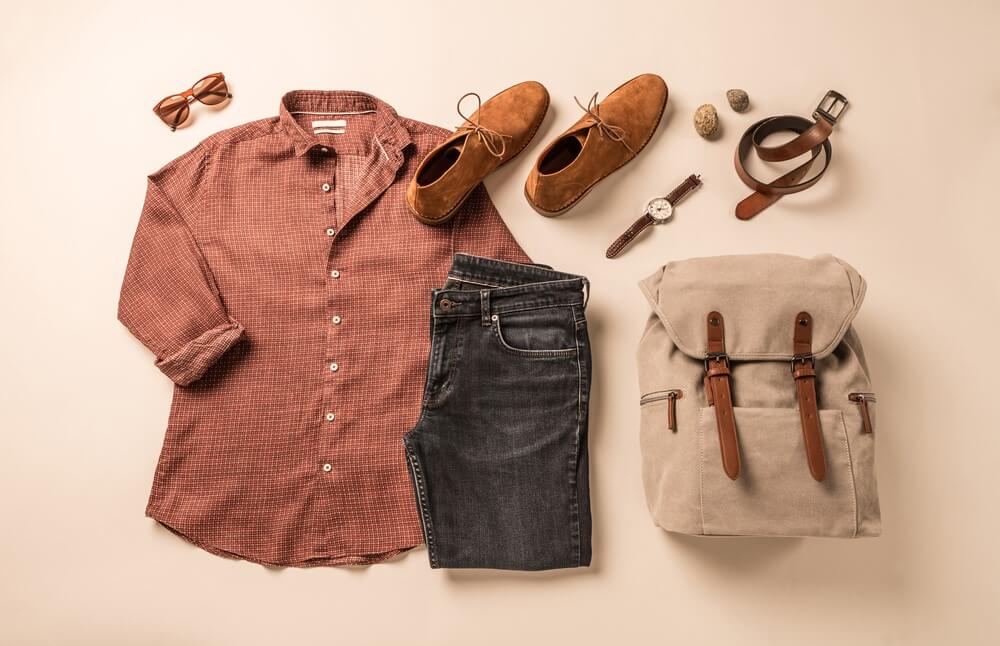 Gentlemen, you don't need to spend big money on an entirely new wardrobe for summer. Instead, aim to create a summer capsule wardrobe. A well-built, stylish collection of essentials will maximize the number of outfits you can put together without breaking your budget. In other words, choose functional and versatile garments that can be mixed and matched with other pieces.
Tip 1: Invest in Some Quality T-Shirts
Talk about the ultimate staple that never goes out of fashion. With several well-made tees, you have the base of your summer capsule wardrobe. Consider adding a quality pocket t-shirt or a three-pack in black, white and slate. Also, a classic crew neck tee with buttery soft polycotton fabric is ideal for layering or on its own.
A slim–fit tee is another option to explore that offers an added level of sophistication. It's also slimming for the physique and looks fab on its own or layered under a blazer or open Oxford button-down. Henley-style tees with timeless appeal elevate the typical tee into something special for dressed-up occasions.
Tip 2: Lightweight, Breathable Fabrics
Staying cool and comfortable is key during summertime. The pieces you choose for your summer capsule wardrobe should reflect your personal style and be comfortable. No one enjoys sweating in material that is too heavy, bulky or doesn't breathe. A heavy wool suit just doesn't work well in the heat. That doesn't mean all wools are wrong for summer. You could buy a suit made of lightweight wool as it's airy and moisture-wicking and wearable for all seasons.
Keep it light and breathable when it comes to selecting the perfect fabrics for days when the temperatures soar. The most popular fabrics designers favor are linen, cotton and cotton blends for looking fresh and cool. These are excellent for comfort and breathability for casual daily wear. Linen is more expensive than cotton, but it is one of the most cooling fabrics available.
Synthetic fibers that feature polyester and spandex are another good choice as you collect your pieces for your capsule wardrobe. These fabrics offer breathability, lightweight comfort, excellent durability, and easy maintenance.
Tip 3: Chinos and Shorts
Where would summer be without iconic chinos and plenty of shorts? Lightweight trousers like chinos are made of breathable cotton, fit well, and are ideal for many summer occasions. These pants look sharp in neutral shades such as khaki, faded olive, charcoal and light beige.
As far as shorts go, the sky's the limit here, guys. Consider handsome men's athleisure shorts, which are fantastic for those days off. Look for four-way stretch fabrics, an elastic waistband, a relaxed, flattering fit and side pockets. These are classics that you'll wear again and again.
Tip 4: Dress Shirts
The timeless button-down shirt is essential for building your summer capsule wardrobe. You may want to buy several of these versatile shirts. Again, focus on the fabric so that you remain cool and comfy. Polycotton, linen and chambray are just three materials to look for in the button-down dress shirt. Traditional all-cotton is also fine as long as the temps don't get too hot and humid. Cotton can feel clammy if you've been sweating.
Long-sleeved button-downs are excellent for heading to a party, a date or an indoor wedding. These shirts look fantastic with chino trousers or chino shorts. They are the standard for under a lightweight suit or blazer.
Short-sleeved button-downs are also trending for dress-up or dress-down events. If the short-sleeve has a pattern or loud colors, this shirt would be best for casual occasions. Stripes, seersucker and other styles are great for your capsule wardrobe collection.
Tip 5: Jeans
Most guys won't give up their jeans, and no one has to. The general rule of thumb is to have at least one light-washed and one dark-washed denim pair. You can match jeans with just about every clothing item. The lighter the denim is in color, the more it's considered for casual wear.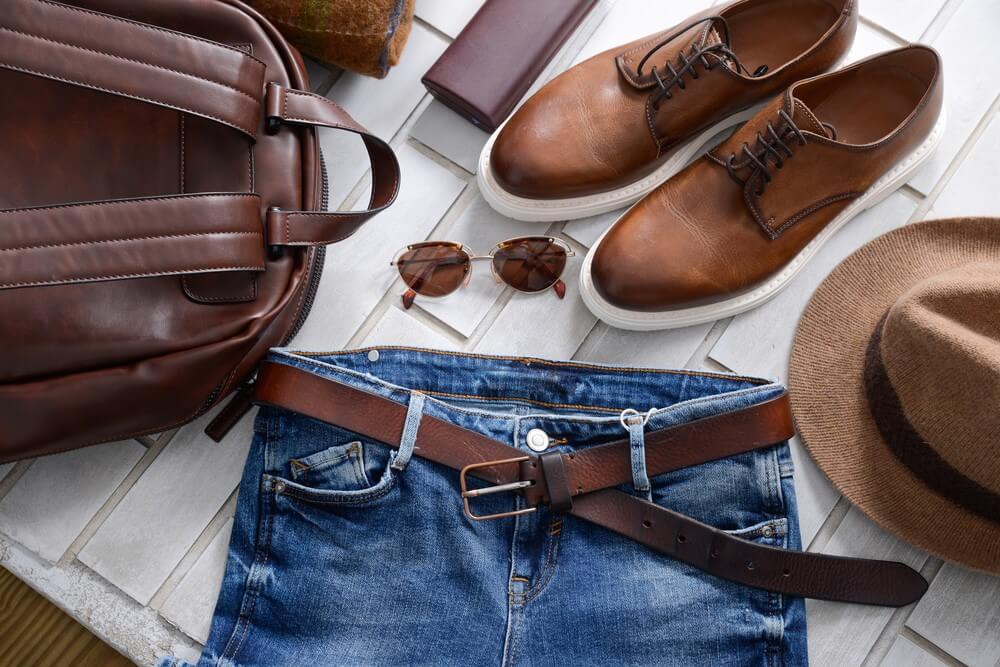 Source: hifashion/Shutterstock.com
Keep the fit loose during the summer. This keeps air flowing next to your skin. There's nothing more annoying than a searing hot day in skinny jeans.
Tip 6: Unstructured Blazer
Choose a soft blazer without padding in fabric like cotton, linen or polyester. Summer-weight wool is also an option. You want a relaxed style of jacket that doesn't feel hot and constricting during a steamy day. Also, look for a light-colored blazer to keep you cool.
A blazer is an added layer, so you want to select one that is breathable and allows you to appear sharp and put together no matter how high the temperature may soar.
Tip 7: Two Pairs of Shoes
One of the benefits of summertime is that style doesn't require as much dress-up. Consider purchasing easy slip-on footwear such as moccasins, boat shoes or canvas sneakers. These are super comfortable and look amazing with chinos, shorts or jeans. Birkenstocks and flip-flops are always classic footwear for the most casual moments.
Loafers would be a good choice if you're attending a summer wedding and it's a casual event. If you're invited to a red carpet or formal occasion, classic Oxford black shoes would be recommended.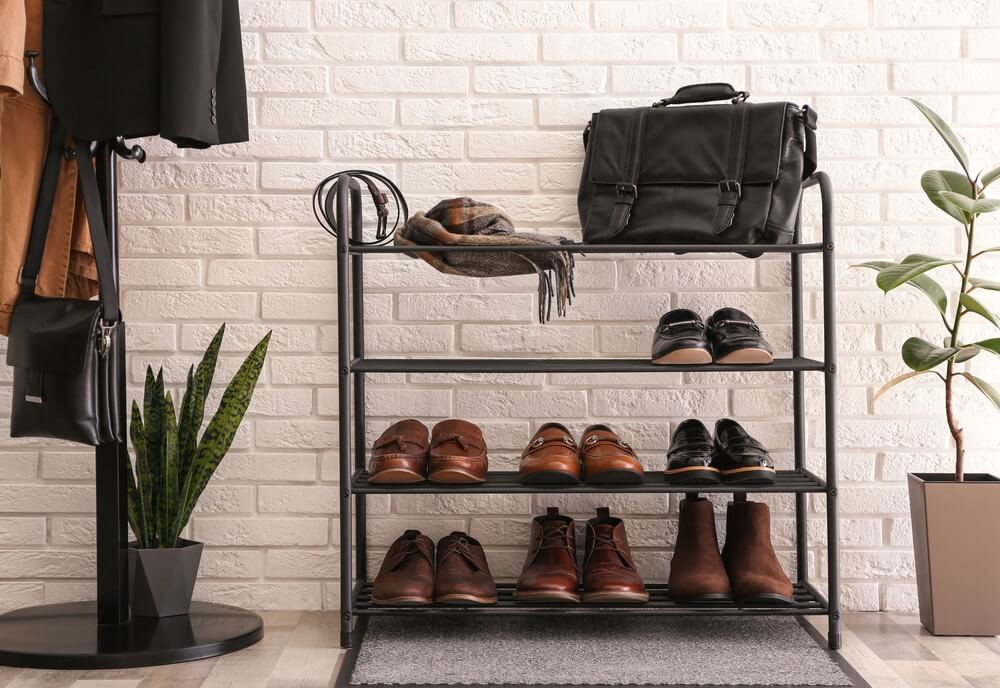 Source: New Africa/Shutterstock.com
Avoid the Freak-Out When Getting Dressed
Building a simple summer capsule wardrobe with quality pieces makes sense to help keep you relaxed. With mix-and-match staples, you won't waste energy figuring out what goes together. Having essential, versatile elements in a small collection for summer is functional and fashion-forward.