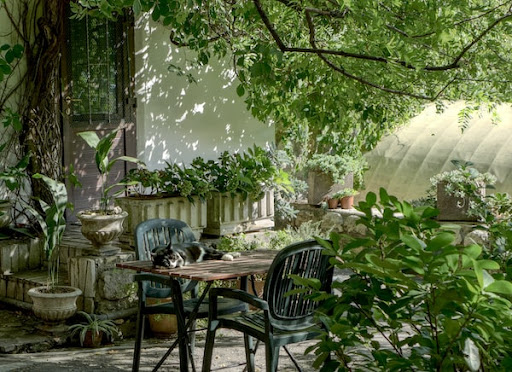 Having a garden at home is an activity that can provide a great deal of enjoyment, entertainment, and relaxation. Whether you are looking to grow your own vegetables and fruits or just fill your yard with a variety of plants and shrubs, having a garden at home can also be extremely beneficial. Many people enjoy spending time in their garden, as it is a beautiful and peaceful place for you to unwind. That's why buying quality outdoor furniture for yourself and your family is a fantastic idea. However, you need to choose the right pieces to maximize the value of your investment. If you're in need of advice, read on to find out how to choose the perfect outdoor hanging chair for your garden.
How can you choose the perfect outdoor hanging chair for your garden?
Choosing the perfect outdoor hanging chair for your garden can be a daunting task. After all, there are so many different varieties and styles to choose from. The key is to find one that not only looks amazing but also provides you with the comfort and functionality you need. Generally, size, material, and design are the primary factors that you should consider. If space is limited then a small single-seat model would be best suited, but if you want something big enough for two or more people then larger versions will provide extra seating options.
When selecting materials for an outdoor hanging chair, it is important to consider the environment in which the chair will be placed. If you are looking for a chair to hang in an uncovered patio or deck area, then you may want to look into wicker or rattan chairs as these materials can stand up well against rain and sun exposure. If you plan on placing your hanging chair under a covered area such as a porch or gazebo, then you could look at metal frames with fabric cushions. Some chairs come with removable covers that allow for easy cleaning and maintenance when needed.
Don't forget to think about your comfort level – make sure that you have plenty of room between the arms and seat back so that you can adjust it according to your height. The seat should also provide ample cushioning and support while allowing air circulation underneath. Some also have features like cup holders or adjustable footrests.
What else can you do to improve your home's exterior?
Now that you know how to find the right hanging chair, let's talk about some other ways you can improve your garden and your home's exterior. For one, you could invest in professional landscaping services, so that the rest of your yard will be as aesthetically pleasing as your garden. Landscaping has the benefit of adding value to your property, as well as elevating your quality of life at home. One of the best things about landscaping is that you can be as creative as you want, so don't be afraid to experiment with different designs.
Repainting your home's exterior is an affordable and effective way to give it a new look. Before you begin repainting, you need to consider the style of your home, its architecture, and what type of mood you want to create. Selecting the right color is necessary, as it will have a major impact on your home's appearance and curb appeal. Choosing the right color when repainting your home's exterior is not an easy task, but you have to do research before making a decision. A professional can provide recommendations if you're really stuck.
Overall, an outdoor hanging chair for your garden can be an ideal addition that will offer you a way to enjoy your outdoor space. You will need to consider the size and material of the chair, as well as the color and style, to ensure the chair will blend into your garden and provide you with the ultimate relaxation experience. You shouldn't stop there, it's worthwhile to invest in upgrading your home's exterior in other ways too, like having it landscaped and repainting the house itself. If you follow the advice in this article, then you'll be well on your way to designing the home of your dreams.