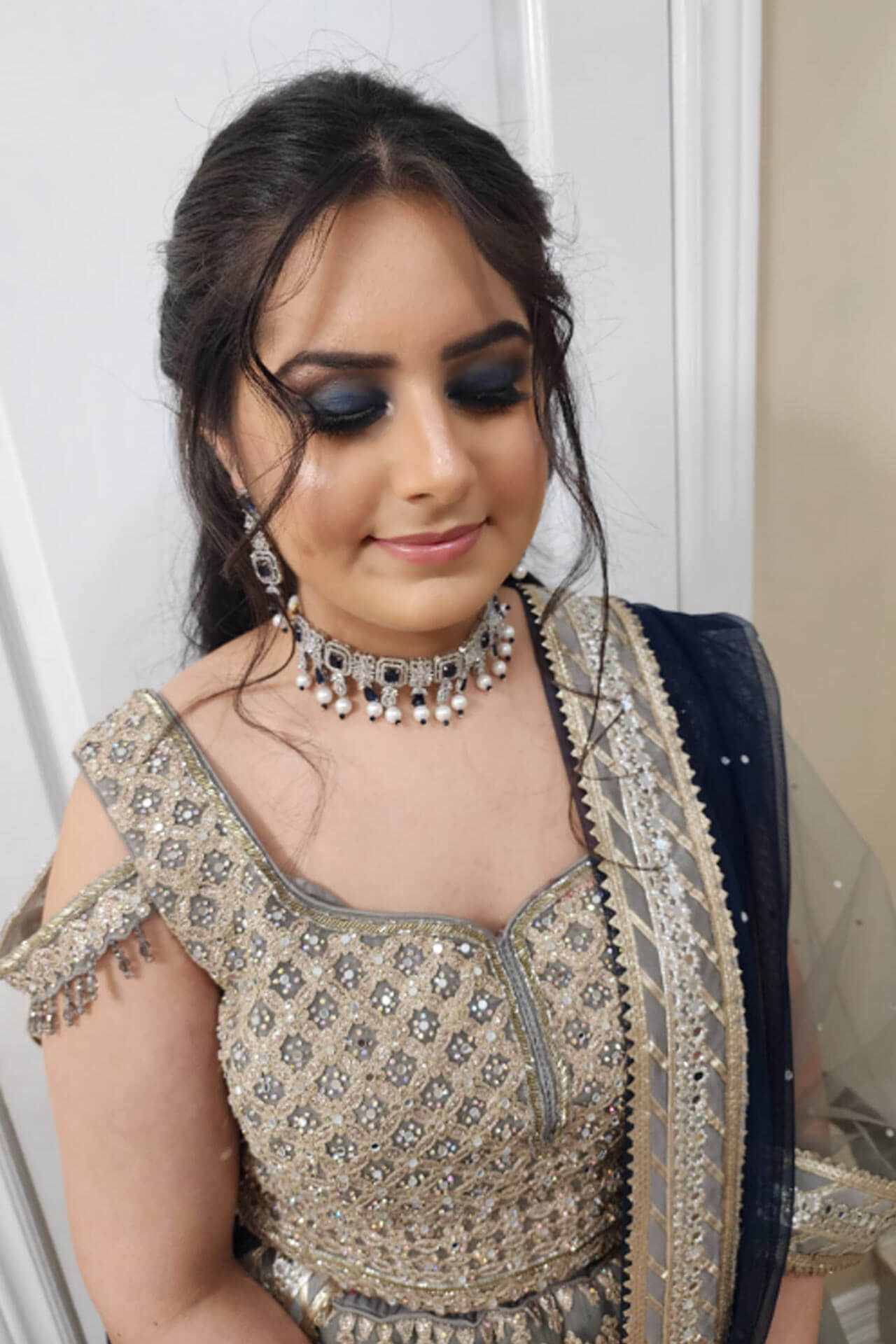 Your wedding day is undoubtedly one of your life's most important and cherished moments. As you embark on this journey of love and commitment, you want to look and feel your absolute best. While your radiant smile and sparkling eyes will light up the room, the magic of a skilled makeup artist can accentuate your beauty, making you feel like a true enchantress on your special day.
But how do you find the perfect makeup artist who understands your vision and can bring your bridal dreams to life? Fear not, for this enchanting quest to find the ideal makeup artist in Vaughan is about to unfold!
1. Unveil the Magic of Research
The quest begins with research – the magical portal that transports you to the realm of potential makeup artists. Start by exploring bridal magazines, wedding websites, and social media platforms for inspiration. Create a vision board of makeup looks that resonate with your style and personality. Remember, each makeup artist has their unique artistic flair, so finding one whose style aligns with your vision is crucial. Make a note of the artists whose work leaves you spellbound.
2. Tap into the Power of Recommendations
The next step on this mystical journey is seeking recommendations from friends, family, or even your wedding planner. These sources of wisdom can reveal hidden gems – makeup artists who might not be as prominent but possess an extraordinary touch. Their firsthand experiences can illuminate the path to the perfect artist and may even lead you to a magical union of artistry and chemistry.
3. Ponder the Importance of a Trial Run
In your quest for the ideal makeup artist, never underestimate the significance of a trial run. This magical encounter allows you to witness their skills firsthand and see how their magic complements your features. Schedule a trial with your top choices and take this opportunity to communicate your vision clearly. Embrace the chance to experiment with different styles, and don't hesitate to provide feedback. A true makeup sorceress will listen attentively and weave your desires into the final spell.
4. Embrace the Magic of Communication
Effective communication is the magical thread that weaves understanding and trust between you and your chosen makeup artist. Be open about your preferences, any skin sensitivities, and the nuances of your wedding theme. A skilled artist will take the time to understand your wishes and, like a sorcerer, adapt their techniques to highlight your best features. Remember, trust is the key to unlocking the most potent magic.
5. Seek Spells of Endurance: The Power of Products
On your special day, your makeup should not only look magical but also withstand the test of time. Inquire about the makeup products and techniques used by your artist. A true makeup magician will have high-quality, long-lasting products in their arsenal to ensure your beauty stays bewitching from the first kiss to the last dance.
6. Harness the Magic of Flexibility
The universe often unfolds in mysterious ways, and your wedding day might be no exception. From unforeseen weather changes to last-minute alterations in the schedule, your perfect day may encounter a few magical hiccups. Your chosen makeup artist should be adaptable and capable of working their enchantment amidst such changes. Their calm demeanor and ability to accommodate unexpected twists will make them valuable allies in your quest for perfection.
7. The Spell of Budget and Availability
The mystical quest for the perfect makeup artist must be grounded in practicality. While your heart may soar with the desire for a certain artist, their availability and fees might cast a different enchantment. Be transparent about your budget and ensure you understand the artist's pricing structure. Remember, the magic of your wedding day is not solely dependent on how much you spend but on how well the artist can conjure the look you desire within your budget.
Final Words
By seeking a makeup artist who understands your vision and connects with you personally, you'll uncover the key to unlocking the most potent magic on your wedding day. If you're seeking top-notch makeup artist in toronto, Looks By Anum is your go-to destination. With their expert services and attention to detail, they deliver stunning results that enhance your natural beauty. Experience professional and exquisite makeup at Looks By Anum.