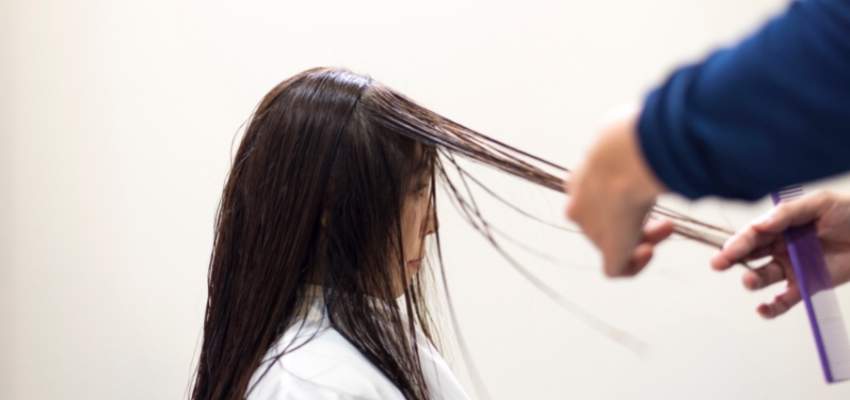 There is no single right haircut for everyone. What works best for one person may not look good on another. That's why it's important to take the time to find out what type of haircut will flatter your face shape and make you look your best. Here are five tips to help you get the haircut that will suit your face shape
Round faces
Round faces can be prone to looking shorter and rounder on the sides than the front of the face. To help elongate your face, ask for a haircut that is longer in the front and shorter in the back. This will minimize the impact of rounder sides and give you a more proportional appearance. When choosing hairstyles, keep in mind that layers or short hair can add volume on the sides of your face, so try to avoid these styles if you want to avoid looking round.
Square faces
People with square faces often receive compliments on their cheekbones and forehead, but they may not feel as confident about their features as others. A haircut with softer lines and more volume on the top of your head will help soften your features and make you more comfortable in your own skin. This simple adjustment will help soften your features and make you more comfortable in your own skin. While a haircut like this may not be for everyone, it could be a great option for those who are looking to take their appearance in a new direction.
If you have a square face, a long bob haircut is the best style for you. A long bob will frame your face and add length and width to your features. You can keep the style short or long, depending on your preference. The key is to find a hairstylist who understands your face shape and can give you a haircut that will look good on you.
Oval faces
Oval faces can be quite diverse, and many different haircuts can look great on them. Whether you have a round face or an oval one, there are plenty of haircuts that will suit you. Here are five haircuts that will work well on Oval faces:
A bob haircut is a great option for oval-faced women because it frames the face nicely and can be styled in a variety of ways.
Chin bob is a hairstyle that has been growing in popularity lately among ladies with symmetrical features. Chin bob is when the hair is cut very short on one side of the head and left long on the other. This style gives ladies with oval-faced features an attractive bold chin-grazing length. Chin bob is a versatile style that can be worn straight or curly and can be paired with any outfit.
If you have an oval face, a pixie cut is a great choice for you. It's shorter on the sides and longer on top, giving you a more angular look that is feminine and modern. You'll also save time in your morning routine since a pixie cut doesn't require as much styling or maintenance as a long bob or hair down the middle.
Heart shaped faces:
Do you have a wide forehead and pointed chin? If so, you may benefit from a haircut with lots of layers and soft edges. This will help balance out your features and make you look more proportional. Ask your hairstylist to create a style that balances out your features and looks good on you.