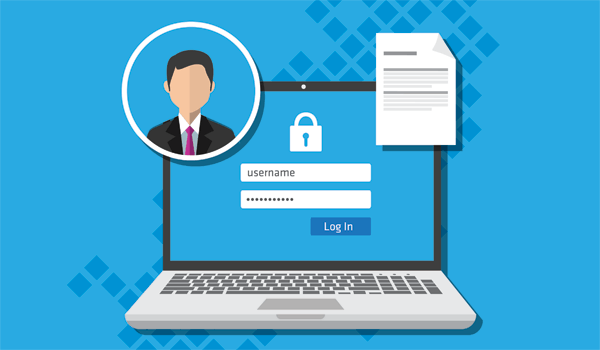 The e-commerce sector is setting new heights by reaching $3,047.83 billion in 2022 with a CAGR of 15.7% from 2021. However, exponential growth comes with potential consequences and in terms of digital retail services, the Card Not Present (CNP) is noticeably prevalent. Criminals obtain crucial information such as credit/debit numbers, names, addresses, and Card Verification Values (CVV) to make illicit transactions. This exposes e-commerce platforms to payment scams, identity theft, and much more.
Retail stores looking forward to building a secure shopping and payment sphere require ID verification solutions. In order to prevent CNP, AI-powered IDV services offer a variety of checks. By combining biometric-based user authentication with ongoing monitoring, identity verification services fill in every loophole.
Card Not Present (CNP) Scams – Overview and Situations
The retail sector is embracing digitization and e-commerce sales are tremendously increasing. In all this hap and hassle, online platforms are not giving enough attention to their fraud prevention mechanisms. As a consequence, criminals are finding ways to steal credit/debit card information and make illicit payments for high-value purchases. Therefore, in some way, the flow of dirty money across the retail sector is increasing and leading stores to KYC compliance risks.
CNP scam is another fastly emerging fraud trend in the e-commerce ecosystem. This refers to the situation where the actual account holder is not physically available during the transaction. Criminals either obtain financial information by phishing, social engineering, or skimming attempts. Furthermore, they can now purchase complete customer credit/debit card details from the dark web which helps fraudsters escape identity verification checks.
For Detailed ID Verification Demo
Techniques Aiding in the Increase of CNP Scams
In short, CNP fraud paves the way for criminals to escape identity authentication checks and make illicit payments without the consent of actual cardholders. The most prominent techniques of this scam involve:
Online retail sales
Mobile payments
Skimming and testing
Telephonic transactions
Phishing
Since e-commerce platforms are unable to physically validate customers and their payment methods while operating in a digital sphere this becomes challenging. During online shopping, retail merchants should obtain more information. With ID verification solutions in place, e-commerce platforms can authenticate payments in real-time. Furthermore, AI-powered IDV services ensure that customers are present at the time of digital onboarding and while online shopping.
Common Methods Used by Frausrters for CNP
With sophisticated identity theft techniques at criminals' disposal, it became tricky for both customers and e-commerce platforms to identify CNP scams. Similarly, fraudsters can use the same details over and again without the victim even knowing. As the actual owners still have the card but its information processing will go unnoticed. More details regarding the methods criminals use to obtain customer credit/debit card information and escape ID verification include:
Skimming refers to the copying of information for creating fake identities. They steal customers' credit/debit cards and use the details for withdrawals from ATMs, paying at petrol pumps, or making online e-commerce purchases. Skimming enables fraudsters to sweep through identity verification checks incorporated on retail sites as well.
In phishing attacks, fraudsters pose as legitimate bank officials, call customers directly, and convince them to reveal confidential information. This involves card numbers, CVV, addresses, and other PII. Later, the criminals can trick identity theft protection checks and make illicit purchases on e-commerce platforms.
Data Breaches and Hacking
During data breaches and cyber crimes, fraudsters exploit weaknesses in e-commerce identity verification mechanisms. As a result, they obtain crucial personal and corporate details. Criminals then use the information for fraudulent transactions and to escape KYC compliance.
Identity Verification Services – Preventing CNP Scams in the E-Commerce Sector
E-commerce platforms need to build efficient identity theft protection mechanisms for deterring criminal intentions. While they deploy advanced exploitation techniques, AI-powered IDV solutions help detect their suspicious intentions. Furthermore, they provide facial verification to authenticate transactions and ensure the presence of customers while making a payment. For additional accuracy, identity authentication solutions offer to cross-check across global databases.
AI-powered biometric identity verification systems provide ongoing tracking of customer activity that enable e-commerce platforms to detect suspiciousness in time. Similarly, with gesture analysis, retailers can predict unusual shopping behaviors. Hence, integrating advanced ID verification solutions also helps e-commerce platforms ensure KYC compliance.
In the End
The majority of the e-commerce platforms facilitate customers with CNP payments after carrying out identity verification and real-time presence checks. However, for criminals, it is an easy task to camouflage their true selves as well as their surroundings. Consequently, this leads to CNP scams, exposing retailers to financial instability, reputation damage, and KYC compliance risks. Hence, e-commerce platforms require ID verification systems to restrict fraudulent transactions and provide a secure shopping experience.