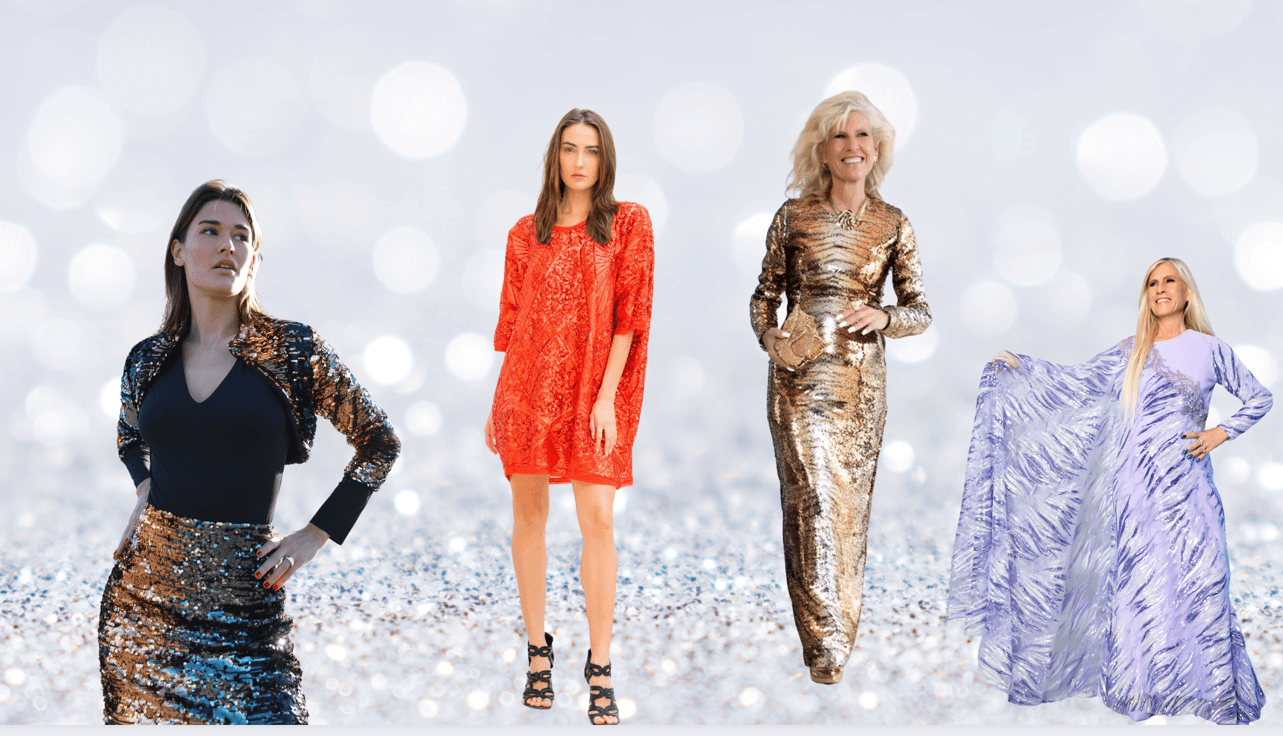 Although eveningwear designer Donna Leah only established her eponymous brand, Donna Leah Designs, a few years back, it's already caught the attention of celebrities such as Tanya Tucker and influencer Alexandra Dieck. Her designs are undeniably distinctive, always featuring vibrant, intricate textiles that capture the essence of Miami, where her design studio is located.
This summer, the designer is focusing on a wardrobe revival. We're geared up to face fresh, positive personal challenges, be it revamping your wellness routine, setting new personal targets, or deciding your sartorial approach for the season.
If you're up for a wardrobe update, particularly something unique for a forthcoming wedding or another event, it's wise to start your search as early as possible before the occasion. What's the secret to discovering a piece you truly adore and feel self-assured in? Concentrate on collections offering versatile, timeless, and unique designs you'd never grow tired of wearing.
We're now accustomed to buying fewer high-quality, adaptable items, and Donna Leah Designs caters to this trend. The Miami-based brand specializes in evening wear and provides a variety of styles, all exuding an upscale sophistication inspired by color. These trendy pieces will be your go-to time after time. Designer Donna Leah's objective is straightforward: to assist women in enriching their wardrobes with gowns that instill confidence.
The following is a selection handpicked by the designer to assist in establishing the basis of a special occasion closet. 
Step Out and Shine!
As social events return in full swing and celebrations are underway, women may need a wardrobe overhaul focusing on stepping out and making an impression. Alongside stylish casual wear, the brand has revisited its origins with extravagant evening gowns and adaptable two-piece sets. Notable examples include a two-piece day-to-night ensemble named 'Pink Rainbow' that only needs a smile to accessorize it. The 'Love the Lav' jacket and mini two-piece set draws inspiration from Pantone's Color of the Year, Digital Lavender, symbolizing tranquility, stability, and digital immersion. A full-length gown with long sleeves and an impressive cape are just some key features of the vibrant 'Magic Nights' gown.
The (Not Just) Little Black Dress Endures
For those not quite ready to abandon the little black dress for formal occasions, their go-to style can be embraced with a twist. Finding the ideal black dress for a wedding can be daunting unless you've discovered Donna Leah Designs. The 'Let's Have a Party' style features leather and lace strategically placed for an alluring effect. A mermaid flair-bottom and a mock turtleneck collar create a look that turns heads.
Golden Glamour
A golden shine instantly adds an elegance quotient. Donna Leah Designs' classic Tiger print floor-length gown is a wardrobe staple for any evening event. It is the epitome of supreme style and a polished look. Style it with your favorite accessory and statement jewelry. Despite its gold tone, it will have your friends turning green with envy.
A Stylish Two-Piece
You're not obligated to wear a gown if it doesn't suit your style! Embracing your unique style and personality is what fashion is all about. Take this exceptionally easy-to-wear two-piece set that looks polished and is more than just a dress thanks to its striking fabric and bold color. Fashion enthusiasts are drawn to this 'Sophisticated Mini' – no surprises.
Revved Up in Red
Red, the color of love, holds a special place in Donna Leah's fashion spectrum. The founder of Donna Leah Designs views this bold hue as something to be passionate about in the fashion world. Her ongoing love affair with Red is part of her dynamic perspective. She frequently demonstrates how this color can be effortlessly worn in fresh and fun head-to-toe ensembles. Like her other color-infused designs, she lets accessories contribute to the overall appearance. These outfits are often complemented with matching high-heeled boots, a faux-croc belt, and a glamorous neutral lip color.