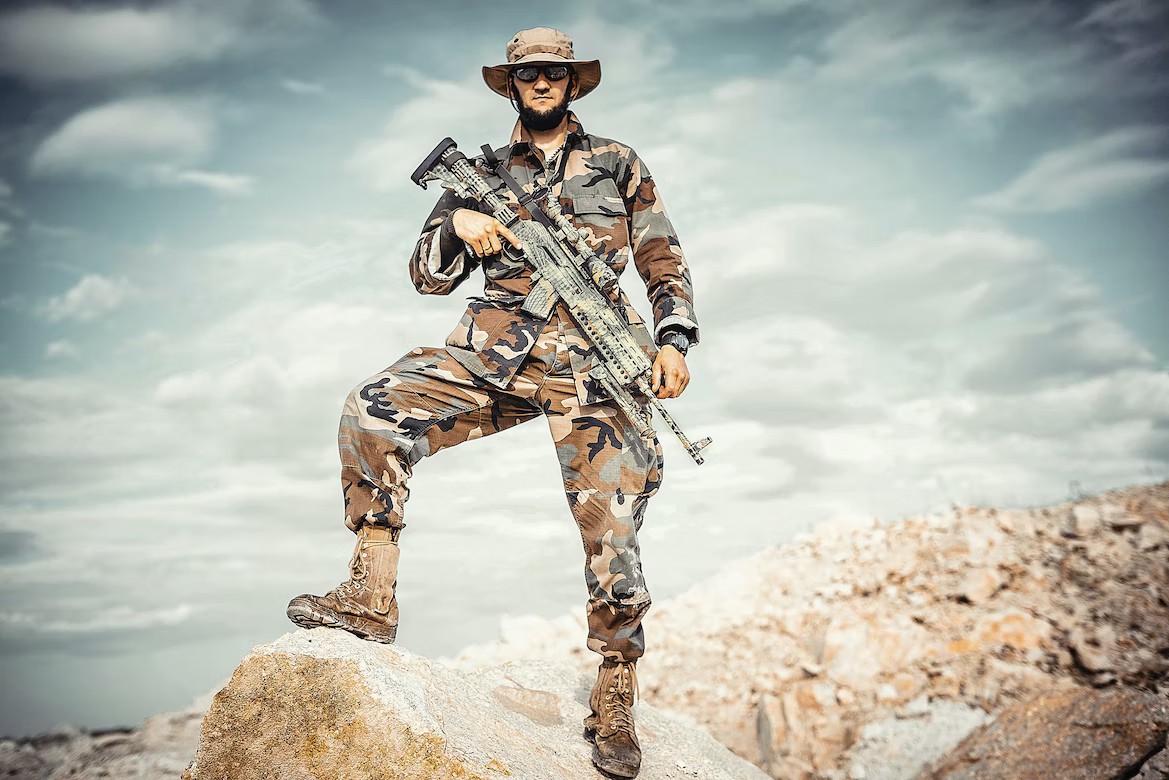 No matter the objective of your tactical task, you should always wear comfortable, high-quality tactical pants. Tactical pants can greatly simplify your task, even though some people see them as mere accessories. For example, men's tactical pants are designed with comfort and purpose in mind. They have spacious pockets, a comfortable waistband, and a stretchable fabric. These stretchable fabrics allow you to move freely while wearing them.
Tactical pants must be able to tolerate wear, tear, and all adverse weather conditions. When choosing the best pair of tactical trousers, you should seek ones that are sturdy.
Features To Look out For in Tactical Pants
You should also ensure that they have the correct number of features. Women's and men's tactical pants should have enough carrying space to keep important gear close at hand. Think of tactical pants as more than "simple pants". You should consider them an essential component of your dressing.
If you're in the military, there's a good chance that when you go on missions, you'll get the regular ACU pants. However, you might need to buy every piece of your outfit as a law enforcement agent or contractor. How do you choose the most suitable tactical pants for your task at hand? Let's discuss some crucial features to look out for.
1. Durability
The most important feature to look for in tactical pants is durability. This is because weaker trousers are less likely to resist the daily wear and tear they are subjected to. The original, vintage cotton canvas is preferable. They last longer and get hotter in cool places. Nowadays, people prefer materials that are lighter and thinner. The way contemporary materials respond to water is a major advantage. They repel water more effectively than cotton does. They also dry far more quickly and remain lighter if they do get wet.
2. Robustness
A durable material is not enough. it must also be assembled in a way that maximizes that durability. Be on the lookout for reinforced stress points, double stitching, and reinforced regions that are prone to wear (such as around the knees). Wide belt loops are also essential. This is because you'll likely be wearing a hefty belt and frequently carrying additional weight in gear. Finally, make sure that all Velcro, zippers, and snaps are strong and well-fitted.
3. Lots of Useful Storage
The additional pockets that tactical pants offer are one of their benefits. Unfortunately, a good amount of designers seem to add pockets merely to claim that they have more than their rivals. Although magazine pouches and other specialized storage can be useful, you should also have easy mobility while carrying them. It is also nice to have a pocket just for the knife, a spot for the keys, and possibly a latent pouch.
4. Color Type
If you wear tactical pants to look cool, color may not seem like a significant concern. But it might be just as crucial as any other aspect of a work environment. It's crucial to dress accordingly, whether you're trying to blend in with the surroundings or a crowded urban street. Consider purchasing a pair of tactical pants you like, in more than one color once you've found them.
5. Good Fit
You need to be able to move your tactical pants whenever and however you require. Most of the time, you want a flexible waistband. This is because it allows you to carry an inside-the-waistband pouch or extra layers if necessary. You might also want straight-cut legs so you can access a knife or gun carried on your ankle. You might want a u-shaped groin so you can run or climb more easily. It is advisable that you try any new pair first before buying. Make sure there is a return or exchange policy while shopping online, just in case.
6. Fabric Type
When buying tactical trousers, you need to take the fabric into account. You should also think about its weight and blend. Your comfort and safety will both be significantly influenced by the fabric of your tactical pants. You'll need to assess the primary function of your pants and ask yourself a few questions. You need to do this because there isn't one fabric or fabric combination that is suitable for everyone.
A thick cotton mix is not going to be your ideal option if you intend to wear your tactical pants in an environment that experiences heat and humidity. You will quickly feel uncomfortable since the material is very heavy. You'll eventually go back to wearing your regular pair of pants, which is not appropriate.
On the other hand, a lightweight cloth could make you feel chilly and uncomfortable if your climate is cold or freezing. A safe choice for fabric is one that is lightweight as the temperature of your work environment increases. As long as they fit loosely enough, you can wear thermals underneath. Wearing thermals underneath thin tactical pants is considerably simpler than attempting to improve ventilation in a thicker fabric. If a lightweight material is best for you, keep in mind that it won't be as durable as a heavy one.
7. Utility
Buy pants that can do all you want them to, and more. Make sure the tactical pants you're getting can hold your usual loadout of a duty belt, a couple of tourniquets, and battle gauze. They should also be able to hold a backup knife, another magazine, and a tiny flashlight. You should look out for features like integrated knee protectors, a gusseted crotch, and large belt loops.
8. Comfortability
Although they shouldn't be as comfy as pajamas, tactical pants shouldn't pinch you as you bend at awkward angles. Most people who wear tactical pants keep them on for at least eight hours. Can you do all that may come up during a typical shift without pinching or binding? The pants might be comfortable when you're sitting down, but how will they hold up if you have to climb a fence? Tactical pants for men should be comfy when men rappel or wear other equipment for special missions.
9. Mission and Applicability
Do the pants match the standards outlined in the policies and procedures of your organization? Are they in conformity with the permitted colors or any additional rules? For example, police tactical pants defer completely from tactical pants meant for hiking. Ask in advance if the pants will taper or match well with the footwear you often wear. There were few options available when tactical pants initially emerged. However, there are now many different styles and colors to choose from.
10. Price
The cost is a factor you should take into account while buying tactical pants for men or women. While most buyers don't want to break the bank, it's equally vital to realize that you should spend more for quality.
If you're on a tight budget, be sure to conduct thorough online research and read through reviews. This will help you to comprehend the features offered by various brands of tactical pants. Finding a good deal is fantastic, but you should never compromise on quality.
Conclusion
In all you do, remember that there's no general rule for choosing tactical pants. Find the best combination for you by taking into account your tactical objective and general comfort. You can make a sound investment by purchasing a pair of tactical pants that meet all these criteria.