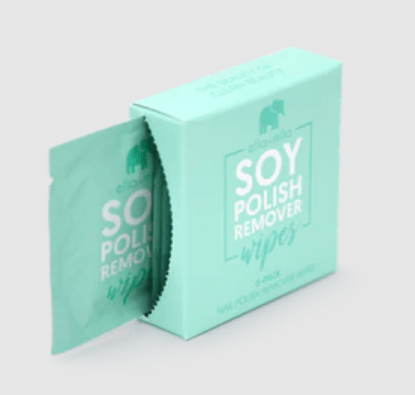 Vanity tables offer a practical solution for organizing makeup, skincare products, and hair accessories, making it easier to get ready in the morning. They also provide a space for relaxation and pampering, allowing individuals to focus on their self-care routines. Vanity tables can be personalized with decor and accessories to create a unique and stylish space that reflects individual tastes and preferences. Additionally, they can serve as a focal point in a bedroom or dressing room, adding an element of sophistication and elegance to the space. Ultimately, vanity tables are loved for their practicality, functionality, and the sense of luxury and indulgence they provide.
When it comes to creating the perfect vanity setup, certain items are must-haves. Whether you're just starting to build your collection or are a seasoned pro, these ten essentials will help you easily get ready and keep your dressing table looking chic and organized.
Mirror
A good mirror is the foundation of any dressing table. Choose one large enough to see your entire face and has good lighting to get a clear view of your makeup application. If you're short on space, consider a foldable or wall-mounted mirror to maximize your tabletop real estate.
Makeup Brushes
Investing in quality makeup brushes is a must for any makeup lover. Not only do they make applying makeup more accessible and more precise, but they can also help extend the life of your products. Look for brushes made with synthetic fibres that won't shed or irritate your skin, and choose various sizes and shapes to handle all your makeup needs.
Skin Care Products
A good skincare routine is vital to achieving a flawless makeup look. Keep your favourite products within easy reach on your dressing table, including cleansers, toners, moisturizers, and serums. You can also add extras like face masks and eye creams for extra pampering.
Makeup Remover
Taking off your makeup at the end of the day, is just as important as putting it on. Keep makeup remover wipes or micellar water on your dressing table to make the process quick and easy. You'll be more likely to stick to your routine if your remover is right at hand.
Makeup Organizer
Storing your makeup in an organized way is critical to keeping your dressing table looking tidy. Plenty of options include acrylic organizers, drawer inserts, and rotating caddies. Choose one that works with your collection and fits your space.
Perfume
Spritzing on a favourite scent is the perfect finishing touch to any outfit. Keep your favourite perfume within easy reach on your dressing table, along with a rollerball or travel-size version for on-the-go touch-ups.
Hair Accessories
From hair ties and bobby pins to headbands and clips, having a selection of hair accessories on hand can help you create a variety of hairstyles. Keep them all in one place on your dressing table to quickly find what you need.
Hand Cream
Dry hands are never a good look. Keep a moisturizing hand cream on your dressing table to keep your hands soft and hydrated throughout the day. Look for a formula that absorbs quickly and won't leave behind a greasy residue.
Nail Polish
Whether you love bright colours or classic neutrals, having a selection of nail polishes and nail polish remover on hand can help you easily switch up your look. Store your classes in an organizer or display them on a tray for easy access.
Lighting
Good lighting is crucial for achieving a flawless makeup application. If your dressing table isn't near a window, invest in a good-quality lamp that mimics natural daylight. Look for one that's adjustable to position it just right for your needs.
One can also create a personalized aesthetic for your vanity table. Candles, flowers, and other decorative accents can add a personal touch to the vanity table, making it a beautiful and inviting space. Adding plants to a vanity table can be a great way to bring nature into the space and create a relaxing and refreshing environment. Succulents, Snake plants, Pothos, or various other low-maintenance indoor plants that can help purify the air are available.
On a final note
A well-stocked and organized dressing table can make getting ready a breeze. Investing in these ten essential items can create a functional and stylish space that pleasures your beauty routine. Whether you're a makeup novice or a beauty guru, these must-haves will help you achieve your best look.