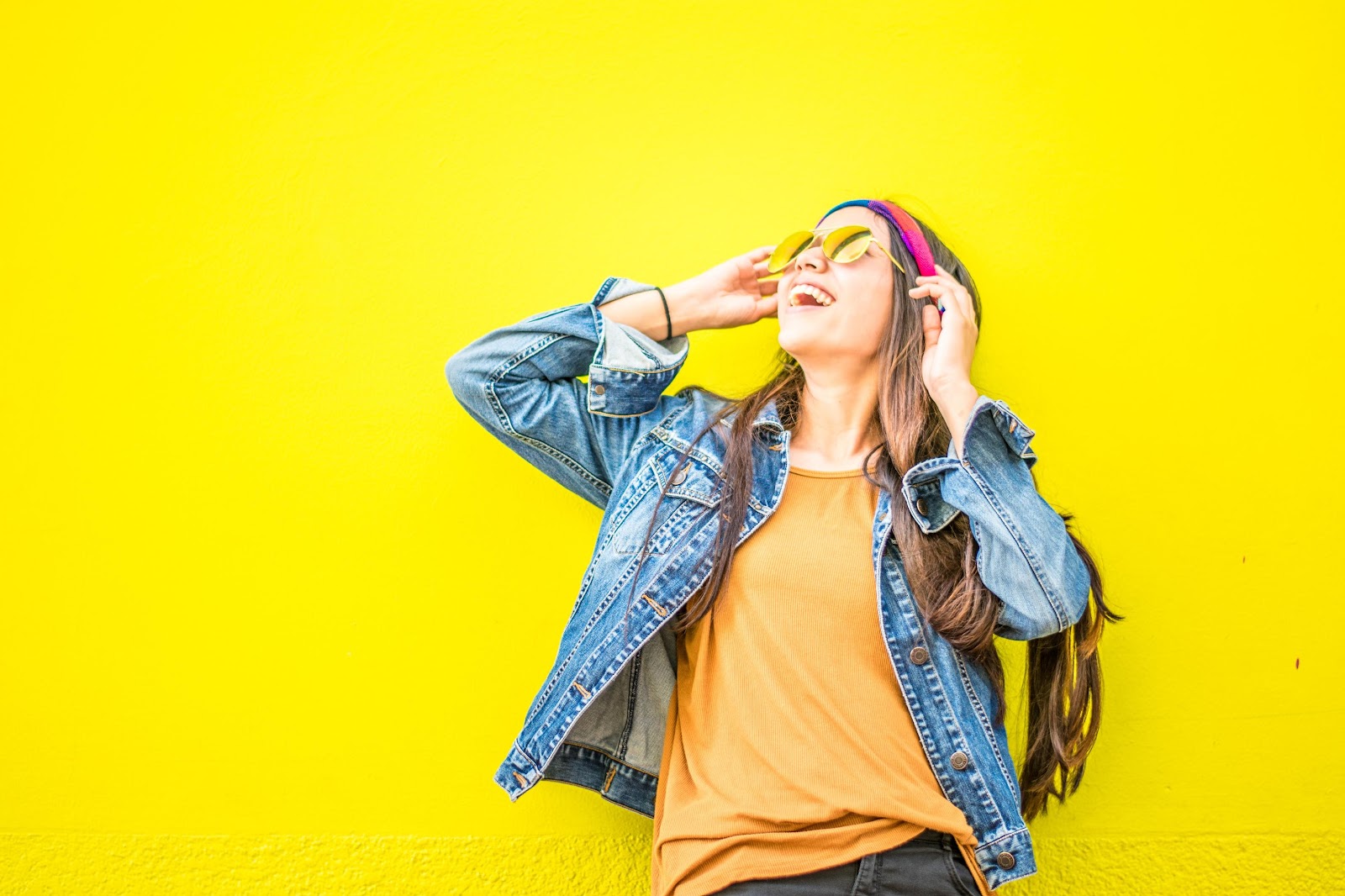 A jacket is a basic but great part of your outfit, which most women already have in their wardrobe collection. Whether you're wearing a classic leather or biker jacket, it fits great with almost everything you wear for formal and informal attire. However, the question is, how should women's jackets fit to get the elegant look? Since jackets are valuable assets and investment typically doesn't come with a cheap price, it's essential to shop for the best jacket that fits your body size and helps you achieve the desired outcome. Here you will learn how a women's jacket should fit and how to track your measurements to get the right fit.
How Should the Women's Jacket fit?
Your jacket should fit your body is most important than anything else. If your jacket is too big, then it can give you a baggy look. However, you may look hindered and stiff if it is too small. So, there's no denying that shopping for the right jacket that fits you well is important.
The style and look of the jacket aren't enough to determine whether it will work for you or not. Only the measurements of the jacket do. Make sure to try out the jacket every time before purchasing it. You may feel snug against your shoulders but not restricted. With the right size jacket, you can wear both lighter and thicker clothing underneath since it works with both of them. Furthermore, if you're shopping leather jacket, consider choosing a small size so that it can stretch and fit you perfectly in the future.
The sleeves of your jacket should be below the wrist and ensure that it's not too big or small from the back waistline or shoulders. You can learn it by taking pictures from various angles when you're trying them out, and it gives you an idea of how the jacket looks on your body when you'll be possessing different angles throughout your work day. This tip will help you move forward with the ideal and fit size jacket, ensuring that you're getting the most versatile look from it.
While trying out your jacket, you should zip it to ensure it fits you in every way, even if you don't like zipping up the jacket and prefer a more relaxed look. An undone jacket is far more common because it tends to give you a relaxing and stylish look with your overall outfit. Moreover, you can find several stores that provide a fit jacket for your body. Stores like Benetton discount codes also offer discount deals and discounts on them.
How to Get the Perfect Style on Women's Jacket
Wear a White Shirt and Jeans
The ideal combination of the jacket with a white shirt and jeans gives you the most stylish and elegant look. It's a favourite dress-up style for a women's jacket, and adding a pair of white court shoes can complete your attire completely. 
Wearing your jacket with a midi skirt gives you the fastest, most versatile look for your work. You can get ready for this attire within a few minutes, helping you look chic and avoid spending too much time choosing your today's outfit.
It gives you a cosy look for the entire season and makes you stand out from others. The personality you will get from this matching attire is chic and stylish. However, it only works great for those jackets that fit you properly into your body. So, make sure to shop for the right size jackets from stores like Blue Illusion discount codes that also offer discounts and deals because your style depends very much on the size and fit of the jacket.
How to Track Measurements
Below you will learn how to measure size to ensure that you look for only those jackets that come under or near it.
If you are unaware of how to take measurements of your shoulder width, consider wearing your old jacket and check whether it makes your shoulder too loose or baggy. If it is still a nice snug fit on you, then take the measurements of that jacket and write them down.
Measurements of all these important body parts are essential in making your final decision over the jacket. Measure it by standing straight and relaxing, especially your arm. To measure the bust, you need to place the tape over there and do the same for the hips and waist.
Put the measuring tap at the top of your shoulder and pull it down to your thigh, where the bottom of your belt will be placed. Take measurements of it carefully, and measure the ideal length of your jacket.
Wrap Up
If you're looking for the best style on your jacket, make sure to invest in the one that fits you well. The above points can help you know how women's jackets should fit, track measurements, and style on your body.