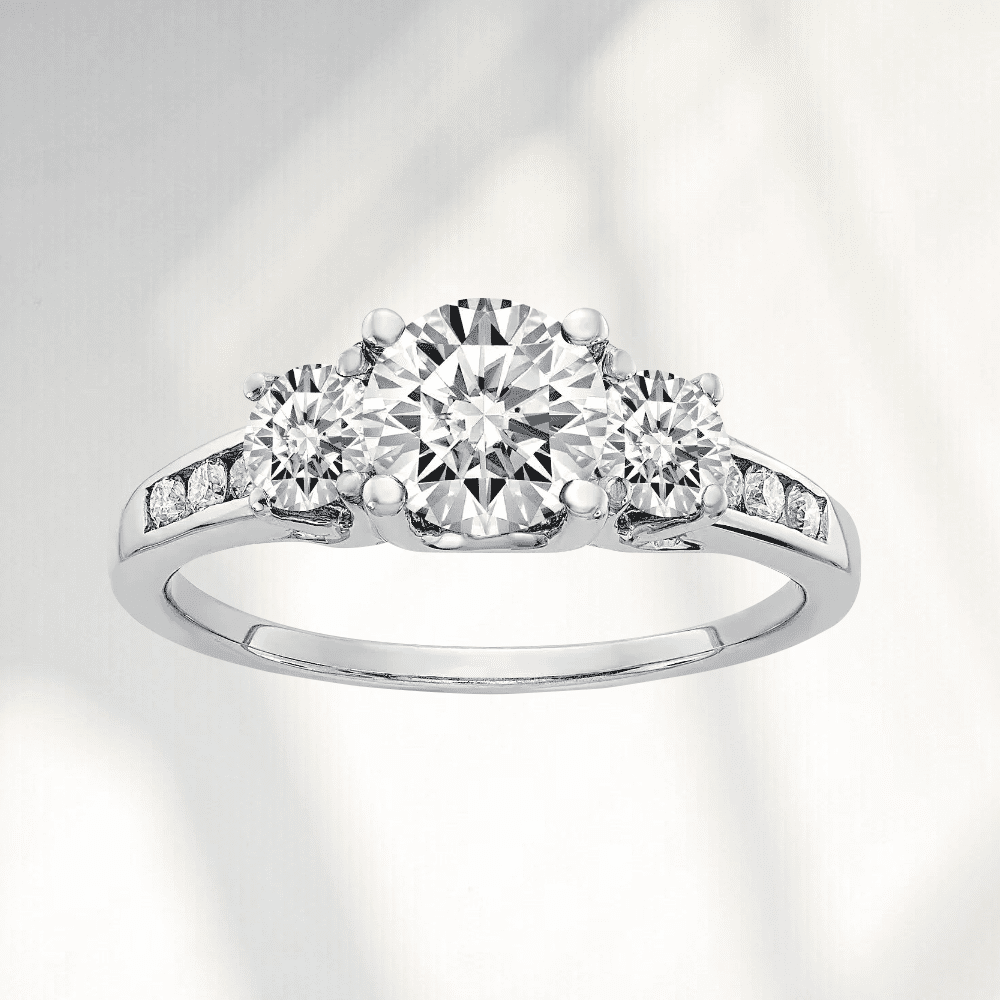 Introduction
The ring is the ultimate symbol of love and commitment, so carefully consider your options before purchasing. Whether you're looking for a trendy or traditional ring, many different types of engagement rings are available on the market today. In this article, we'll look at some of these rings and discuss what makes each one unique!
The classic solitaire.
The classic solitaire is a single stone that sits alone in a ring. It's the most popular engagement ring for a reason: it's beautiful and can be designed in many ways. You can go with diamonds or gemstones, choose your metal (gold, silver, platinum), add accents like side stones or shared prongs, and even customise the shape of the band.
The solitaire is also one of the more affordable options on the list because it doesn't require an additional diamond to bring up its value. However, if you want a slightly more expensive option that looks just as good as any other engagement ring on this list—and perhaps even better—you might want to consider getting two separate rings instead: one for each person involved in your relationship!
Cluster rings.
You may have seen cluster rings before but are unsure how you feel about them. While they can be a little more expensive than other engagement ring styles, they're worth the price if you love the look. Cluster rings are made up of multiple stones set together in one place. These rings can incorporate different coloured stones or different shaped stones, or both! It's common for cluster engagement rings to use more than one type of metal (like gold and platinum).
The three-stone ring.
The three-stone ring is one of the most popular engagement rings on the market today, and it's also known as a trinity ring. The three stones are usually set in a triangle but can be set in other configurations. Three-stone engagement rings typically feature predominately white diamonds, although they can also include other gemstones such as sapphires or rubies. Diamonds tend to be smaller than those used in other engagement rings, often measuring between 1 carat and 3 carats each.
The halo setting.
Halo settings are a popular engagement ring style. A halo is a circular row of diamonds surrounding the centre stone, often set in white gold or platinum. Halo rings are typically simpler and more elegant than other styles and are usually set with smaller stones.
Vintage-inspired rings.
Vintage-inspired rings are a great option for those who want to create something unique but don't want to spend much money. They can be made from various materials, including gold, silver and even platinum. This makes them more affordable than other engagement rings, which may use more expensive gemstones like diamonds or sapphires.
In addition to having a lower price point than other designs on this list, vintage-inspired rings offer an added level of creativity that will help you stand out from the crowd. If you have been eyeing some beautiful antique jewellery at your local flea market but didn't think it was in your budget, well, now it is!
Pave – micro-set diamond bands.
Pave-micro-set diamond bands are the most popular type of engagement ring. Micro-set diamond bands have tiny diamonds set close together, making them an affordable option for many people looking to purchase an engagement ring. Depending on your preference and budget, they're usually made of platinum or white gold, as both metals will hold up well over time. Pave – micro-set diamond bands are also quite durable because they don't have large stones that can easily be knocked out of place when you wear your engagement ring daily!
Conclusion
When it comes to engagement rings, size does matter. But so do style, colour and price. You must find a ring that reflects your taste and budget and makes your fiancé-to-be feel special on this momentous occasion.